Would you like to arrange an initial consultation to find out more about what we can do?
To make an appointment contact us via the information below, complete the form or click here to book online.
Call: 01604 589907 or 07500 780405
E-mail: enquiries@saintcrispin.co.uk 

Find Us On Facebook: Click Here
Tweet Us: @St_Crispin
To be kept up-to-date on our offers click here to subscribe to our monthly newsletter.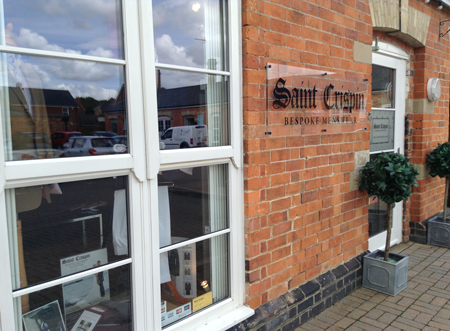 Our shop is just 10 minutes drive from Northampton Town Centre, in a delightful courtyard at Saint Crispin Retail Village where you will find local amenities and ample FREE parking.
22 Kent Road
Northampton
NN5 4DR (use NN5 4XB for Sat Nav)
(Please note that many Sat Nav devices will not provide the correct directions to our shop. Please refer to the map to find us easily)