Bespoke and Made-to-Measure Suits Woburn
Every man deserves to possess at least one elegant, high-quality made-to-measure suit, because you'll never, ever look better than you do when you're wearing a bespoke fitted suit. We provide high quality suits in Woburn.
Why?
Because your look is only ever as good as your tailor, and if that's a 'one size fits all', off the peg then it's not going to work for everyone – especially those of us outside the so called standard sizes.
Just like Photoshop, a really good tailor is able to hide the bad bits and accentuates the best bits to show you off in the best possible light. It's an art that up until now was only available to the wealthy.
So when you're looking at your next suit purchase why not employ an artist, who no matter what your shape, size, income or taste can deliver tailor-made fabulous fit, at a fraction of the cost of Saville Row.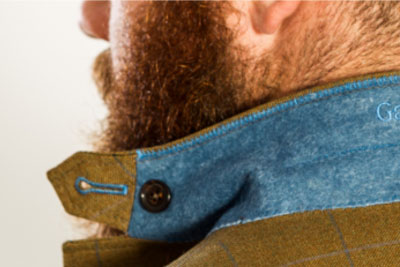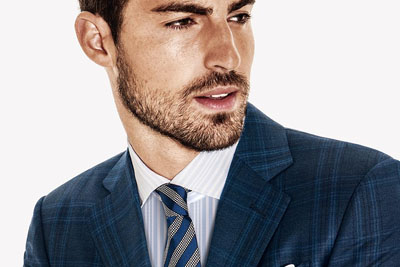 Here at Saint Crispin we believe it's not just the ability to have items that are flattering, comfortable and saying all the right things about you. It's an experience of true individuality, an opportunity to really put your best foot forward.
Create your own style by choosing from hundreds of different fabrics, linings and trims. Choose from 15 different jacket silhouettes, 12 pocket variations, 7 distinctive jacket treatments and 23 outstanding cuff types.
With such a wide variety, the choices you make will create something that's truly unique to you, but more importantly with our expert guidance, will also suit your individual body shape.
Whether it is a one-of-a-kind bespoke hand-stitched suit or a made-to-measure suit, it's the details that make the difference to the overall look of a quality suit.
It can be confusing to know what is best for you so here are somethings to consider when buying a suit.
What's the difference between Made-to-measure and Bespoke?
It's simple really, with bespoke a new pattern is created completely for your precise measurements, posture and body shape, with each piece being measured, cut and tailored just for you. This process requires multiple fittings and can take months of work to complete but results in a fit that's like a second skin.
Made-to-measure on the other hand uses pre-existing patterns which are then made up to your measurements. This process still offers a fabulous custom fit and but can then include inexpensive touches like pocket style, pic or top stitching and liner quality, which gives you the ability to tailor your look to your body shape and budget.
So what are you really paying for?
⦁ A customised fit
⦁ The materials used
⦁ The process used to make the suit (i.e. made-to-measure or bespoke hand designed and crafted)
It's actually very cost effective! To get 'off the peg' to fit just right can take time and costly alterations, but with made-to-measure for a similar outlay you can truly own an individual piece that is simply head and shoulders above the rest.
Beware, once you've had a custom made suit, it's really hard to go back to being satisfied by the fit with 'off the peg'! To make it easy for you to continue to receive tailor-made fabulous fit, your pattern is retained on file at Saint Crispin enabling a repeat garment to be created at any time with minimal effort.
Be head and shoulders above the rest with bespoke tailoring from Saint Crispin.

"Dean created a made to measure suit for me at very short notice, the quality, service and fit is first class and a match for any London based tailors. Well worth a visit if you desire quality value and value for money." 
— Jeremy Hartigan


To take the first steps towards owning a truly bespoke suit from Saint Crispin Menswear, please fill out the form below and we will be in touch promptly to arrange your appointment.
Bespoke Tailor, menswear and suits. Serving Woburn and surrounding areas.