With summer just around the corner comes with it the many special occasions that we look forward to (or not!) every year. Do not leave it to the last minute to decide you need a new tux. Most invitations are sent at least 6-8 weeks in advance, which will give you plenty of time to get one made in time!
You may be told the dress code is Black Tie: we've all heard of it, but what exactly does it mean? There are certain rules when it comes to dressing appropriately for a black tie event. It needn't be complicated, especially if you stick to these fundamental basics.
Follow these rules and you'll stand out for all the right reasons:
1. Good fit
It is very easy to tell when a tux is a badly fitting hire suit and when it is made-to-measure and perfectly fitted to the wearer. Make sure you don't stand out for the wrong reasons by getting your tux tailored to fit your unique shape. Even if you only wear your tux 3-4 times a year it is a great investment and gives you an opportunity to express your personality through all the individual touches only bespoke can give you.  Remember, should your shape change alterations are always possible!
2. The Jacket
It's all the detail. Fabric is all-important – it needs to look quality and breathe so you feel comfortable in it all evening. Avoid polyester mixes as these will just make you feel hot under the collar all evening. Saint Crispin's offers wool and mohair mixes from Holland and Sherry, which will look and feel fantastic. In addition, grosgrain silk finishes are far more elegant on the lapels covered buttons. If you really want to be distinctive try a velvet jacket for a change, with plain trousers.
Peak lapels look unmistakably smarter and are usually reserved for black tie.  It has the added advantage of drawing the eye to the shoulders and helping create that desired 'inverted triangle' shape to broaden the shoulders and narrow the waist. If you are really set on a shawl collar, ask for Dean's advice to get the correct look for you.
The aim of the jacket is to look sleek and clean. This is why we would recommend a closed back without vents. If you feel you need side vents, seek advice from an expert.
3. Trousers
Flat fronted trousers with narrower legs give a much more current look. A single braid down the side of the trouser is appropriate for black tie (double for white tie) and pockets should be flush with the braid for a sleek silhouette.
4. Shirt
A made to measure shirt is a great addition to any man's smart occasion wardrobe. A plain white, double cuffed shirt is a great investment and can be used for many occasions, particularly if you find it a challenge to keep them tucked in, or the sleeves are never long or short enough. Marcella (a textured fabric with small diamonds) or pleated shirt looks especially pleasing at a formal event. Finish it off with some cuff links like these ones from Veritas. Saint Crispin has a wide selection to choose from.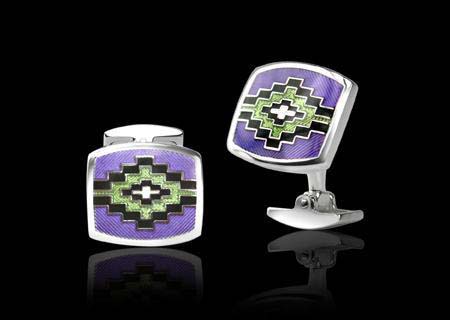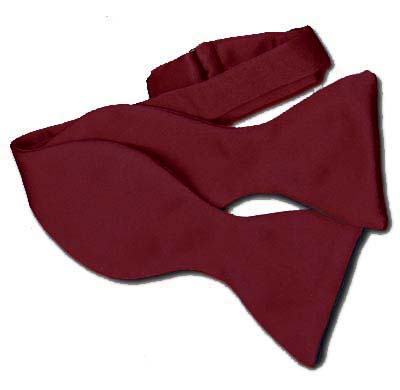 5. Bow Tie
This is a must. However, contrary to the name Black Tie, if you are going for a navy suit you can try a burgundy or grey bow tie. Try different textures like Barathea silk, which has a matte look. This gives a more sophisticated finish.
Try to avoid being mistaken for the waiter with a black bow tie, and if attending an event with a partner maybe pick up a complementary colour to her dress so you harmonise in any photographs. Saint Crispin stocks bow ties to give you the complete outfit all year round.
6. Waistcoat
The waistcoat should be scooped to reveal your pleats or Marcella placket, double or single breasted. The back of the waistcoat can again be an opportunity to show your personality with many different coloured linings and textures available to really make a statement.
7. Navy
Navy offers more flexibility and options for creativity. It is also softer than black and goes well with any skin tone. Try wearing a navy jacket with black trousers and shoes but matching with navy socks.
8. Shoes
Leather formal shoes in Oxford style are preferable. Patent is a must, box-fresh is great but they must be high shine, like these shoes from Barker.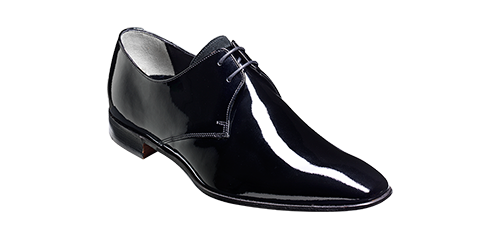 ---
Remember the #1 golden rule: a good fit, so get this right! Contact Dean today at least 5 weeks before your black tie event for the perfect fitting tuxedo, along with cufflinks, socks and shoes.