Wedding Suits Northampton

Best fit for your budget or best fit for you?
Church or civil ceremony, at home or abroad. Whatever your dream you are going to be looking for the best-fit for your budget. But what you should be looking for is the best fit for your shape, even the most expensive 'off the peg' suit without a good fit will look anything but expensive.
Your perfect leading man
Whether you go all Bond with a tuxedo or sophisticated suave wedding suit, you want the leading man in your life to look and feel great. Here at Saint Crispin Bespoke Menswear, make sure your tailored suit fits impeccably, while being 100% individual for the biggest day of your life.
Buy smart and obtain the right accessories, you will be surprised how much versatility you can get out of one durable suit and with 67 different fabric combinations to choose from, if you are looking for that special statement suit for your big day seek impartial advice from a fully insured company.

Details make perfection…
― Leonardo da Vinci
Wedding Style when the heat is on 
Don't sweat it out at your exotic wedding – when temperatures soar ensure your comfort and remain cool and composed with a light-weight tailored wedding suit. Available to buy even in deepest winter.
Don't forget the details
Remain smart when you remove your jacket – simply choose accessories such as matching waistcoats, detailed shirts or even bespoke lining options that can completely complement your colour theme. For that extra special touch every garment can be personalised with date and initials for the perfect finish.
Book a consultation to discuss all of your requirements.
Whilst a tailored wedding suits takes typically 5 to 6 weeks to produce, we suggest having the first consultation 6 months before the big day so don't delay, book an appointment to discuss your budget and individual requirements.

"I came across Dean as he was recommended to me through another wedding I attended where I was so happy with his tweed look for their wedding party. For us it was a little different because rather than tweed we needed lightweight fabrics for our wedding in Greece which could also stay looking good after a few hours in the heat of the day. We felt so comfortable in the choice of silk/linen blends Dean recommended and with no creasing! The fit was fantastic – thank you, Dean. We will definitely recommend you and be back for other outfits too."
Danielle Alphonso (now Moriarty) and Joe Moriarty, September –  2017 Poros Island, Greece.
Have using Dean for many years he is a first class guy providing a great service with exceptional quality clothing including a lovely tailored jacket for my fiancé Joanne (yes he looks after the ladies too) so who else would I trust to do mine and my best man's wedding suit? – Thank you Dean you have truly done us both proud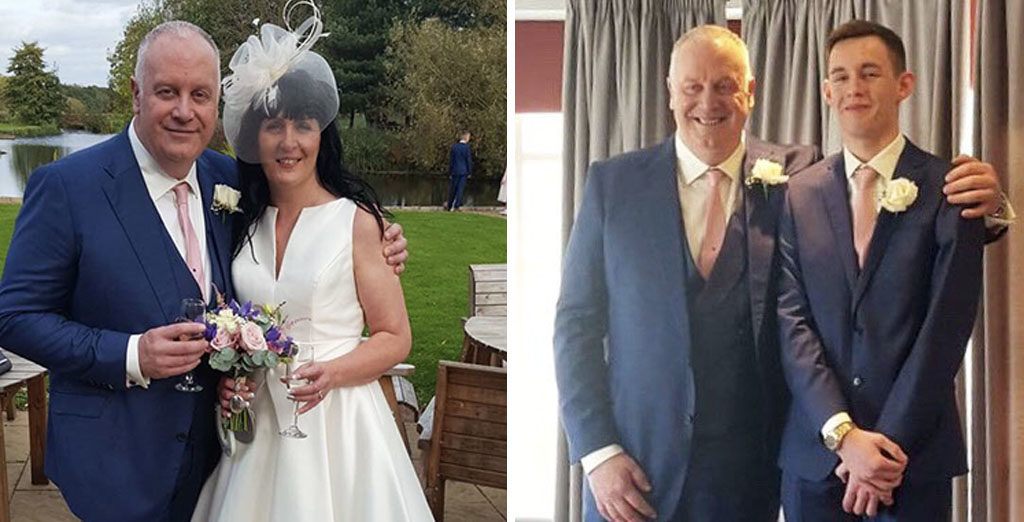 Father of the Bride October 2017
Dear Dean,
I would like to thank you for your all your help, advice and encouragement in making a suit for me for our daughters wedding. With your assistance I was able to choose the perfect fabric and measurements taken ensured a
perfect fit. (As I am sure you remember I am not an average build and was a somewhat reluctant customer!) However, you went out of your way to make the experience as 'painless' as possible and put me at ease. The suit felt so comfortable on the day and family and friends were very complementary in their comments.
I felt really special wearing it 'on the big day' and I was so proud walking our daughter down the aisle. It was a perfect day made even more special by an amazing suit.
Kind regards,
Grahame Mutch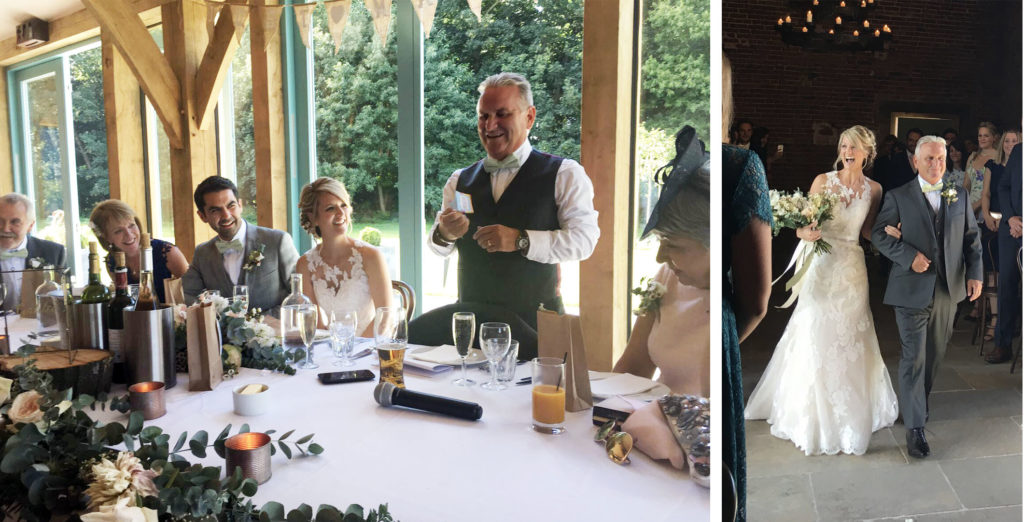 I had a brilliant time choosing my wedding suit – it looked fantastic on the day too. Dean's knowledge of what works, top fabric samples and style guides made the whole buying experience fun, enjoyable and I left knowing I had bought a high quality suit. I will definitely be going back for more, as I have fallen in love with perfectly fitting clothes. Many thanks Dean. 
— Jamie Kearns
If you're looking for high quality, tailored wedding suits Northampton, please fill out the form below and we will be in touch promptly to arrange your appointment.
Serving the areas of: Aylesbury, Bedford, Buckingham, Dunstable, Kettering, Luton, London, Northampton, Milton Keynes, Wellingborough and surrounding areas.