The golden rule of packing for your holiday is pack light, but not too light. You want to have just enough variety so people won't notice repetition. But you'll want you bases covered for smart, smart/casual and beach wear. This is where packing a variety of mix-and-match essentials comes into its own.
Below we give you some top tips to help you look good, feel stylish and stay sane while you travel this summer.
Good fit
When you're on the move, you don't want clothing that rubs or needs constantly pulling up. You'll want some room to avoid getting too hot and feeling too restricted. You'll also want a shirt that stays tucked in and a blazer you can wear both buttoned up and unbuttoned. Getting your clothes tailor made to fit you perfectly will save those annoying garments that drive you mad and you end up not wearing because they aren't fit for purpose.
Wear your jacket on board
It is difficult to stay crease-free when on the move, but wearing your suit while travelling not only saves on creasing, it also gives you that extra layer when the on-board chill kicks in. All those extra pockets also gives you a handy place to store your passport, earphones and boarding pass. The key to getting through the airport comfortably and swiftly is to have easily removable layers. The blazer or jacket is perfect for that.
Roll it up
However, you will definitely want to pack an alternative jacket to avoid repetition. To keep creases to a minimum and save space, fold the jacket in half so the shoulder seams meet, fold the arms in then roll from the shoulder down. You can even include some smaller items inside the roll too. Hang your jacket as soon as you arrive at the hotel. To remove any creases, steam them away with an iron, or hang them in the bathroom with you while you have a hot shower. Go for unstructured linen or linen mix in mid blue and light grey.
Tops
Go for easy-to-mix plain t-shirts or polo shirts in white, grey and navy. Short-sleeved shirts don't have to be plain; pack one or two printed shirts. As long as they go well with your chosen blazers/jackets, the added pattern will lift your casual look.
The bottom half
A pair of lightweight, 100% cotton chinos and chino shorts in grey, beige and navy is perfect for casual and smart/casual situations. They go well with shirts, polo shirts, t-shirts and blazers and can be dressed up or down.
Slip on footwear
If you get asked to take your shoes off at the airport, you don't want to be the one who spends ten minutes going about it. But you also want something comfortable, practical and stylish when you are sightseeing all day long. Opt for a pair of monk-straps, loafers or boat shoes from Barker for exceptional quality, style and unbeatable comfort. Save space by putting socks inside shoes. Stick to smaller sports trainer socks.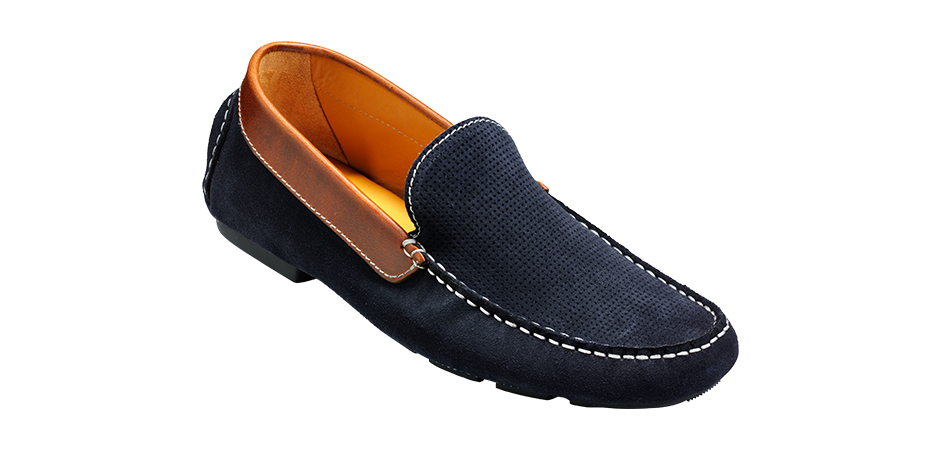 Slip on shoes from Tod's create a very stylish look. The timeless Tod's driving shoe is an Italian institution, synonymous with unrivalled comfort and casual style. Each shoe is still handcrafted in Italy, retaining the brand's authentic quality.
Saint Crispin offers immaculate tailoring, creating your outfit to fit you perfectly, from head to toe. We don't just do suits though.
When you visit our studio you will be advised on creating your complete outfit, including shirts, ties, shoes and cufflinks, with casuals too. Book an appointment today.